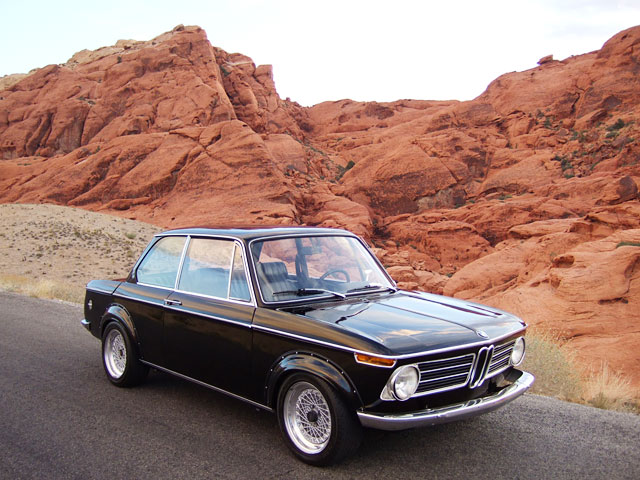 "Targa Newfoundland Sacrifice: 1973 BMW 2002 - The seller of this sweet BMW 2002 us unloading the car to pay for a new race engine for the upcoming Targa Newfoundland. We think that is an honorable cause, and that a BaT reader should definitely be the next owner. This car was restored over the last five years from a dry Nevada shell, and nearly all of the modifications utilize interesting period components. We love the look of the short-ended early chrome bumpers with no trim or guards. And you'd have to be a brand new BaT reader not to know that we love to see flares on 2002′s. The 3-piece Enkei wheels look fantastic even if the rear end sits up a bit high (it might be the photo angle, because we trust this builder with every other detail). The dash is covered in vinyl with contrasting vinyl and looks incredible, and the clean door panels are free of any stereo cut-outs. The engine features a single down-draft Weber and a tii exhaust manifold. The car was painted with the engine out so the black color contrasts nicely behind the polished engine components. The itg filter is not an old-school piece but we like the look and performance. This is one of the better 2002′s we have seen in some tine, and the bidding is reflecting it. At this point the tii's are getting too expensive to modify and we would much rather have a hot rod car with a carburetor. This one is right up our alley. Viva Targa Newfoundland!" - BaT
Listed on eBay with No Reserve and a starting bid of only $20.02 to raise money for our first Targa New Foundland Rally, this vehicle fetched $32k on eBay with a last minute bidding war.
Exterior
The headlights are vintage Marchal H4 Flat Euro Lens.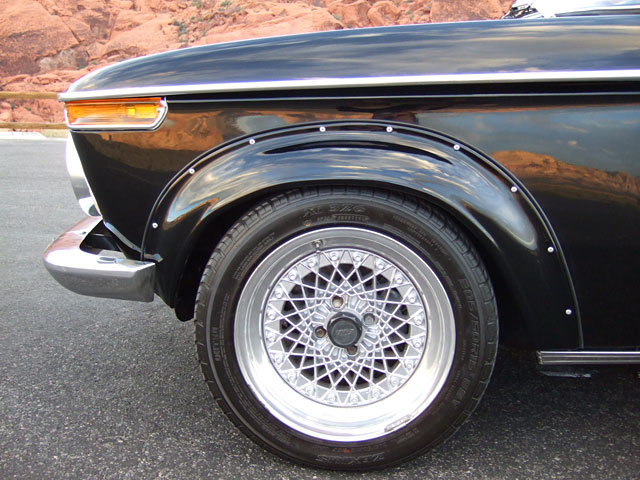 Interior
The interior has been completely refinished. Beginning with the dash, which has been custom wrapped in black vinyl and hand stitched for a great looking period piece.
The double white stitching is mirrored by the new Black Rally Seats and custom matching new rear seat. A new carpet kit has been installed along with a new rear parcel tray, and all new pillar vinyl for a nice clean look.
The steering wheel is a vintage Alpina MOMO that has been been re-wrapped and featured with out the horn pad and is complemented by a matching vintage MOMO gear shift knob.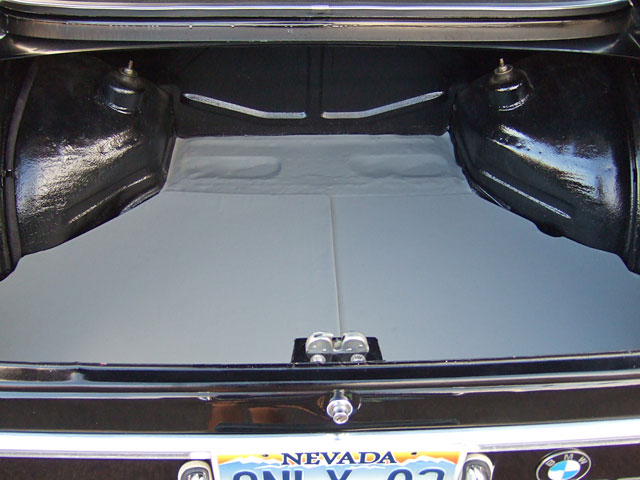 Mechanical
The car has incredible power, starts instantly, and pulls hard through the gears. The engine has been completely rebuilt and fitted with all new accessories. This should provide decades of reliable power, and plenty of fun along the way.
The block was bored 30 over and then fitted with new Maxsil Piano Top pistons and a fully rebuilt e12 head. The engine also received a new oil pump, chain, tensioner, rail, head bolts, etc.
Then a rebuilt Weber 40/40 downdraft carburetor and a Tii exhaust manifold were added to take advantage of the higher compression and great flowing design of this combination. The Weber breathes through an ITG filter and is fed through a new Euro six cylinder Fuel Pump which provides the perfect flow to the largest of the down drafts.
The valve cover, intake manifold, and water inlet manifold have all been polished to a mirror like finish, and the engine bay has been fully detailed and includes so many new parts it's hard to remember them all, but here are a few:
The ignition system features a mechanical advance 002 distributor with a new Pertronix electronic ignition, a new Bosch Blue Coil, and new 8mm silicone leads.
The cooling system is also new, with a re-cored radiator, new waterpump, thermostat, and all new hoses and all new hose clamps.
The electrical system features a new alternator, new voltage regulator, new battery and new battery cables.
The suspension has upgraded with Tii Front Struts along with Bilstien Sport inserts and matching Bilstein Sport rear shocks. To keep it dead flat, the sway bars have been upgraded to massive 24mm front sway bar, and an adjustable rear 19mm sway bar with poly bushings front and rear, along with new strut mounts and camber plates.
The brake system features a new Tii master cylinder to feed correct fluid levels to the Tii front brake calipers, and it has been fitted with all new brake hoses front and rear, as well as new brake lines from the reservoir to the master cylinder.
The clutch is new and the transmission still remains easy to power through all four gears (no grinding synchro's here). Even the pedal box has been rebuilt with all new bushings, springs, and pads. And the engine sounds great rumbling through the twin pipe ANSA exhaust.
The Turbo Flares are nicely filled with vintage Enkei three piece wheels, with new 205/50/15 tires, for more trouble free miles.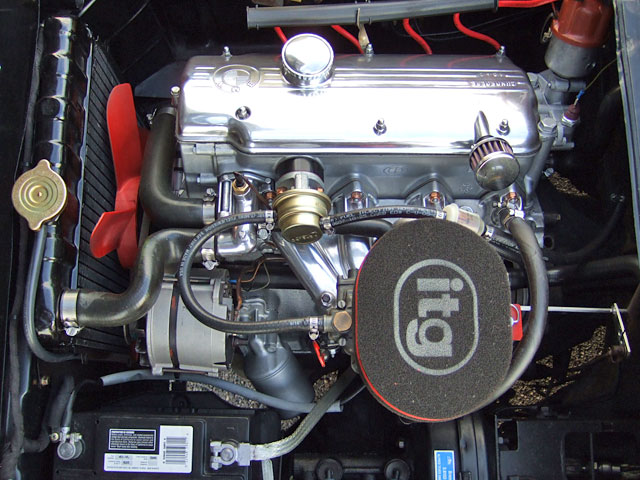 Come To Vegas!