The 2000 Neue Klasse is the last version of the first BMW Sport Sedan.  At the core of NK design was a philosophy of combining Sport and Luxury.  We feel we have complemented this by fitting our 2000NK with a Tii Engine, 5 Speed Gearbox, Vintage BBS Alloys and so much more.   
Exterior
This BMW found its way to us from Colorado, being stored since 1998 with a very dry, clean and rust free shell that deserved all the love and attention it has received. Several detailed chassis pictures show that the spare wheel well, rockers, floors, sills and fender supports are all original, undamaged and rust free.
In 2013 it received a re-spray done in an Anthazitgrau Metallic color that looks simply stunning on this 2000NK.
After paint, a new windshield was fitted along with new windshield gaskets front and rear. The original aluminum lock strips were retained, and all the belt line trim was professionally polished. The remaining trim, grills, and bumpers, are all in remarkable original condition.
The trunk has been fitted with new trunk boards and wrapped in new vinyl, yet the plastic fender liners are amazingly original. The trunk carpet mat, original steel spare and jack w/lug wrench are included.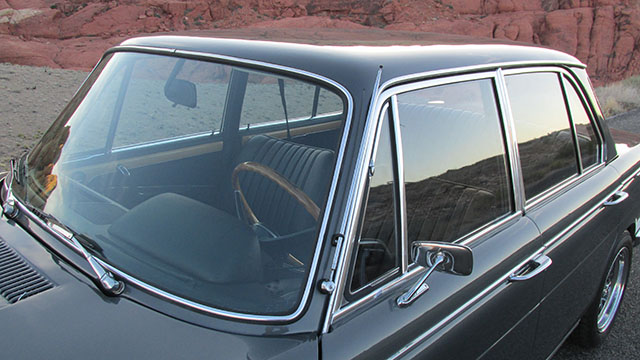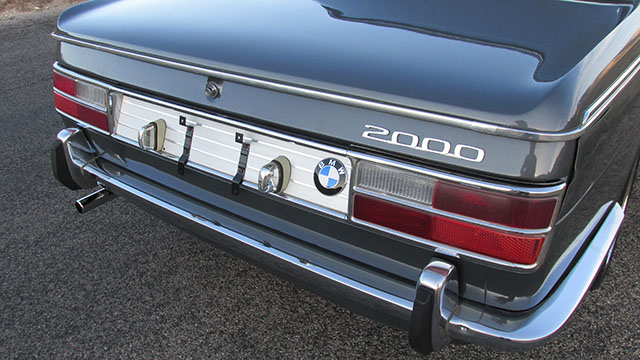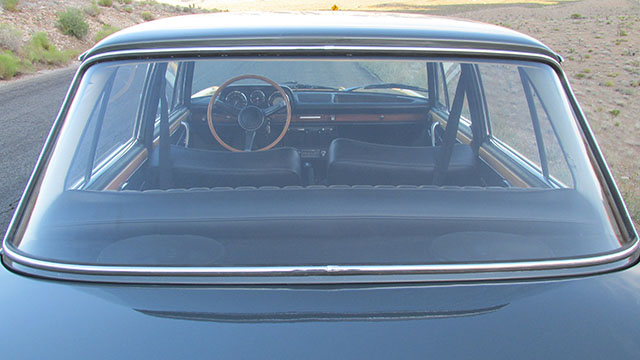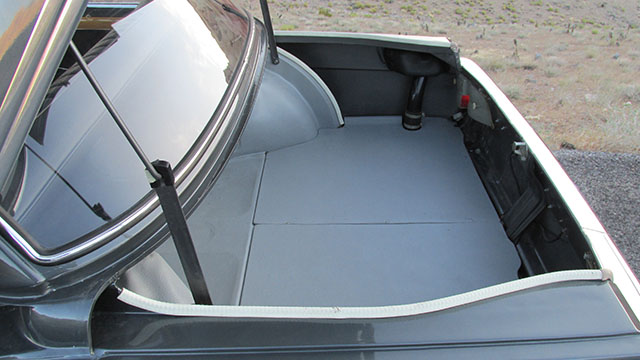 Interior
The dash has some cracks, the original headliner was retained and has a few flaws (see pics), and the door seals, trunk seal and side window seals are original and a bit tired (dry but not crumbling).
The rest of the interior is simply stunning. The front and rear seats have been beautifully upholstered and are very comfortable, and our new only02 NK carpet kit fit perfectly (not currently listed on our site, but email if interested).
We patiently restored the wood rimmed steering wheel and then removed and restored the original dash wood.
The wood on the door panel was too far gone to be refinished so it had to be replaced. We cut each piece from a single plank of Hard Wood and then shaped them until the new pieces fit exactly as the originals.
We loved the new wood grain so much we decided not to stain at all, so it is blonder than the dash and more closely matches the steering wheel. After countless layers of lacquer and a polyurethane top coat, the wood now feels as smooth as glass to the touch.
All the instrumentation is fully functional. The tachometer was custom made to fit the center clock, as standard in a 2000Tii, and then a multi-gauge was sourced to retain the clock and remaining features. The flashing hazard switch works, the clock works, the low fuel light works, everything, down to the dome light works great.
The heater and fresh air vent controls work great and the heater fan blows hot. The ignition switch is new and we added a manual cold start valve switch on the dash where the carbureted choke handle used to live.
The console still rocks a vintage 8-track player and sounds great with new rear 6x9 speakers and center dash speaker.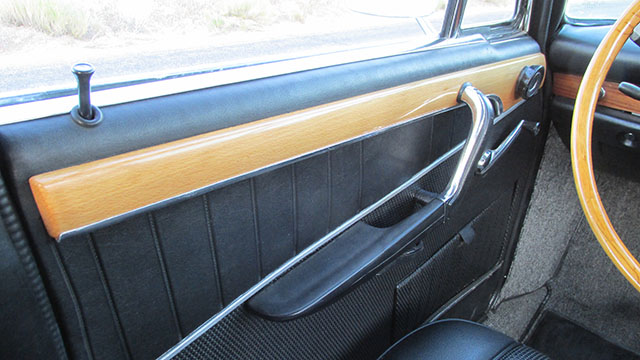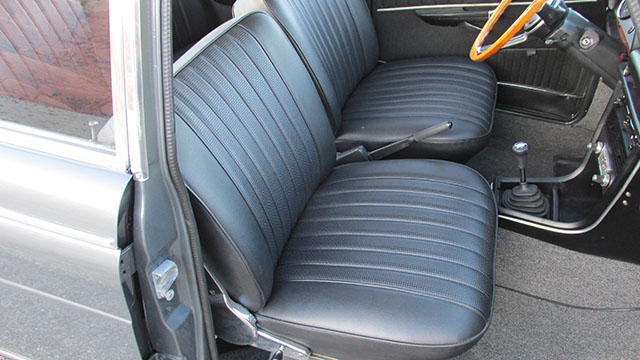 Mechanical
The NK arrived to us with no engine or transmission, so a strong running Tii engine was chosen for the transplant. It was resealed including new: front and rear crank seals, oil pan gasket, intake manifold gaskets, oil filter housing gasket, valve cover gasket, etc. Then it was fitted with many new components including new: belt, fan blade, coil, plugs, rotor, cap, wires, pertronix ignition, K&N air filter and more.
The K-Pump timing belt, tension spring, return spring and oil feed hose are all new. The K-Pump and Fuel Injectors have been serviced and flow tested and the new linkage rods and warm up regulator have all been adjusted.
The e21 5 Speed transmission shifts smoothly and has no grinding synchros. The shifter nylon cups and rubber bushings were all replaced for the conversion and the engine was fitted with a resurfaced flywheel and new clutch kit.
The drive shaft and both rear axle shafts have been rebuilt. The flex disc, carrier bearing, transmission mounts, engine mounts, clutch slave, clutch master and speedo cable are all new.
The fuel tank was boiled and for the Tii conversion was then fitted with a new e30 318is in-tank fuel pump and all new fuel filters and fuel lines.
New exhaust center pipe and tail pipe were fitted to the original muffler and down pipe and installed with all new factory rubber hangers.
Under the new hood pads, the suspension now features new upper strut mounts, new ball joints and Radius Rod bushings. The brake system has a new master cylinder and all new brake lines.
The front wheel bearings are new and the front hubs are fitted with long thread in wheel studs, and the rear hubs fitted with long press in wheel studs. The steering system has a new centerlink, idler arm bushings and complete tie rod ends.
It runs cool in the heat of the NV desert with a rebuilt radiator, new water pump, thermostat and all new hoses and clamps. The electrical system has a new battery and new battery cables.
The BBS wheels are staggered, with front 15x6 et13 and rear 15x7 et13, and are wrapped in a new set of BF Goodrich G Force Sport 195/55R15 tires. The fenders have been rolled, so no rubbing even on hard cornering.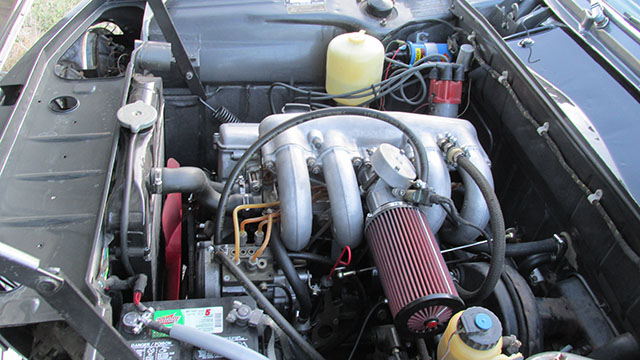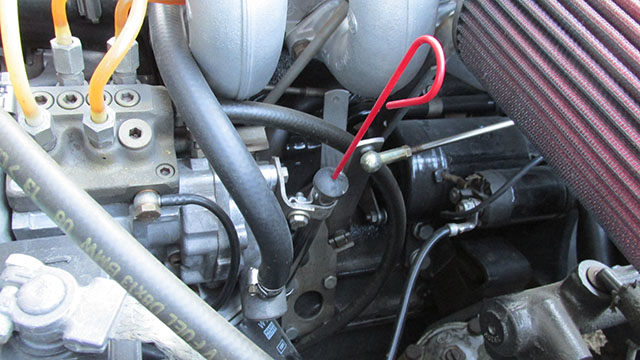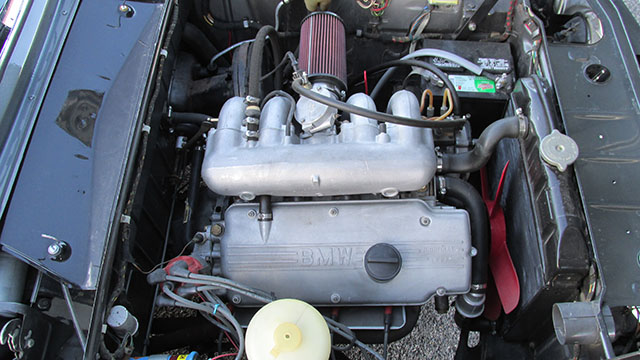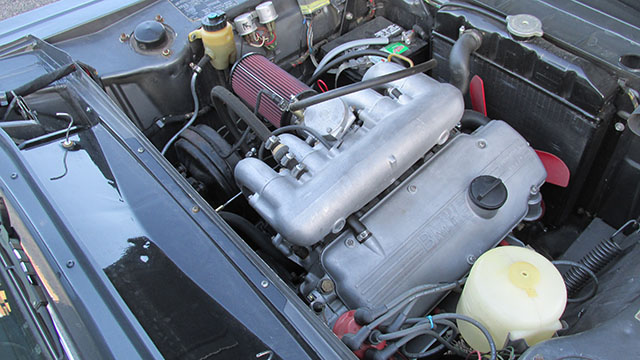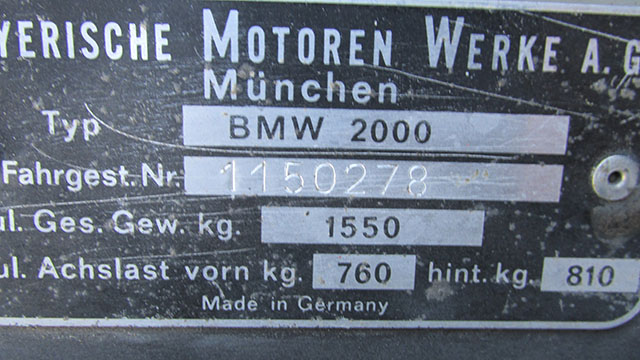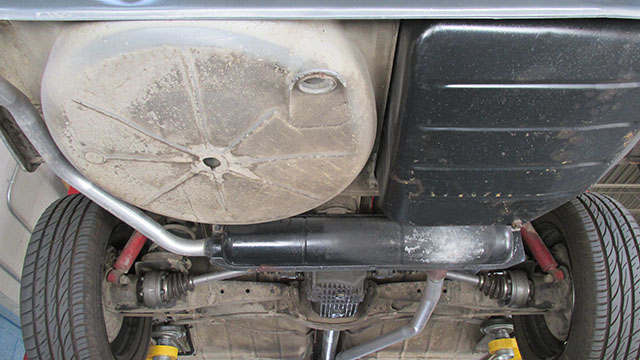 Come To Vegas!

This 1970 BMW 2000 NK has always proved to be very dependable, attending multiple car shows, and participating in plenty of desert drives.
Though I cannot offer a guarantee, I will mention that I would not hesitate to drive it anywhere. If you feel the same, I'm happy to provide pickup from the Las Vegas Airport.
If you prefer to arrange your new vehicle to be shipped, eBay recommends Dependable Auto Shippers (DAS).
Give them a call today at 800.826.1083 for a free quote.
Depot to depot shipping may be less expensive than door to door, so I am happy to drop off at any local pickup point in the greater Las Vegas area to save you additional destination charges.
This vehicle is currently located in Las Vegas NV, and will be sold in "AS IS" condition. This vehicle is privately held, so there are no dealer fees or taxes required upon purchase. The vehicle is being sold in Las Vegas with a clear Colorado title that has been signed over to us and we will gladly sign over to the winning bidder with a notarized bill of sale.
I have tried to describe this vehicle as accurately as possible and provide many detailed pictures to convey the true condition of this 1970 BMW 2000 NK. Nevertheless, this vehicle remains 44 years old, so please maintain realistic expectations when purchasing a classic vehicle.
Terms of Sale
This vehicle is being sold 'as is, where is', and there are no warranties expressed or implied herein. Any bid on this vehicle will be considered a binding acceptance of the terms of sale, specifically including a non-refundable deposit of $500.00 due within 48 hours of sale via PayPal, and the remaining balance due within 7 days of end of Auction. Wire transfer or certified bank check only, unless you have a lot of cash in your mattress - that will work too.
Failure to comply with these terms will forfeit your purchase to the next highest bidder and your non-refundable deposit will be donated to a local charity. If you need more than 14 days to collect the vehicle, storage is available for $45 per week.
Thank you for your interest!