This is a very early BMW 1600-2 that was manufactured on October 5, 1966, and as we recently discovered it has a very unique history. Special thanks to Satch Carlson for taking the time to confirm this with Manfred Grunert while in Munich.
As most of you know, Max Hoffman was the man responsible for bringing BMW to the United States, and is often credited with helping create, launch, and ensure the overwhelming success of the BMW 1600 and 2002 models that has lasted to this day.
To start his new BMW import line, Max ordered a pair of 1600-2's and he was originally destined to receive 1500009 and 1501983, however for reasons that remain unclear these two cars shipped to Hoffman were immediately returned.
Finally on October 20, 1966 he received his first order, a pair of BMW 1600-2's. This particular 1600-2, VIN 1506913, was part of that pair, making it one of two of the very first 1600's to be delivered to the Hoffman Motor Company.
Perhaps Max drove this one daily, or perhaps it was the one in the showroom that helped create our first obsession with BMW's newest sport sedan. Either way, it makes for a great conversation driving a 1600 that started it all for Max Hoffman...
Exterior
Originally a Chamonix Color, this vehicle received a bare metal, glass out, re-spray done in Florida, a rare early color that looks simply stunning on this 1600.
The strut and shock towers were perfect, the rocker panels escaped their typical decay, the lower fender corners and the spare tire holder were also completely free of rust. Only two small floor sections needed to be repaired, and OEM floors from a donor 1600 were used to ensure a perfect match.
New seals have been fitted throughout including; door seals, windshield seals with new chrome locking strips, all new quarter window seals and vertical seals, new door handle seals, under-hood engine seals, and drain tubes.
Roll up side windows have been fitted with new channel felt and new squeegee rubber, tracks lithium greased, and new door breaks fitted.
The original chrome shines brightly and all the trim work has been professionally polished; including belt line trim, b-pillar trim, quarter window trim, interior mirror, front grills, and wiper arms. The rare embossed belt line on the hood was hand painted after being polished, as was the rear tail light trim.
The early model 1600's were not fitted with lower rocker trim molding, and though Jeff Goss correctly informs me that the rockers need to be painted black, I simply can not bring myself to hide their beautiful original integrity under a matte finish.
The original early side mirror was retained and fitted with new glass. The headlights are new flat Euro H4's, the flush euro turn signal lights are new, and the early style red center tail light lens remain in excellent condition for their age.
The aluminum roundels are new, including the very rare early rear roundel.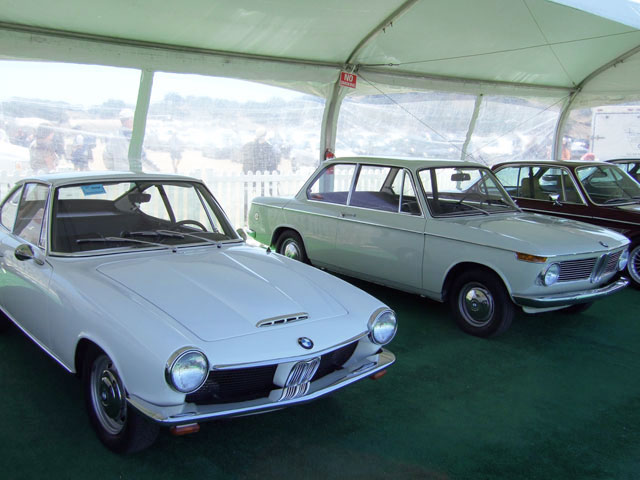 Interior
The interior has been completely redone, beginning with a custom wrapped dash and center console both done in black vinyl with black stitching. The dash chrome has a few sections that have started to peel, and it lacks the correct under dash panels unique to the early dash, as well as the small pod that would typically hold the flashing red hazard switch - currently relocated to the side panel.
All new upholstery has been completed including the front and rear seats, headliner, carpet kit, rear parcel tray, and pillar vinyl.
The instrument cluster has been cleaned and the instruments and controls are all in fine working order with the exception of the original Blaupunkt Radio which no longer powers on.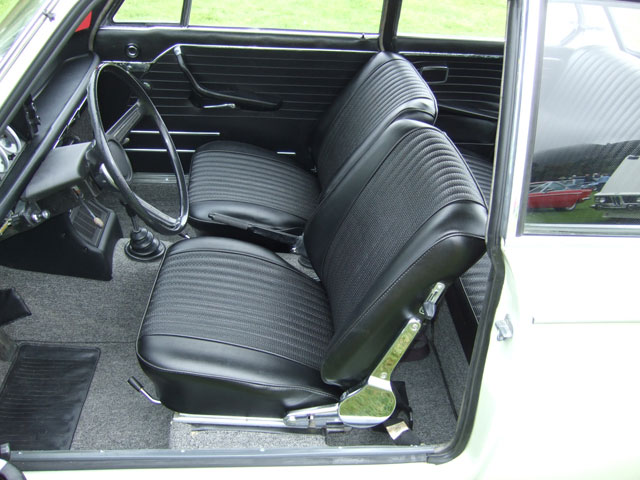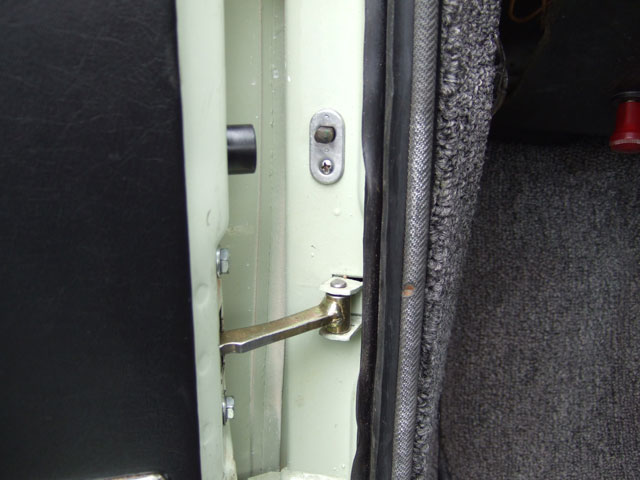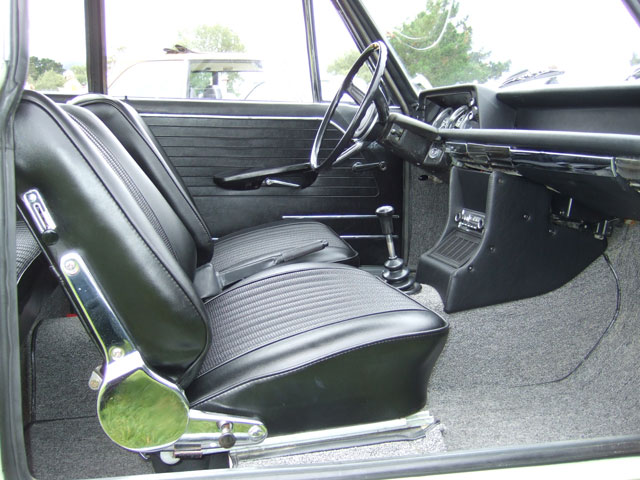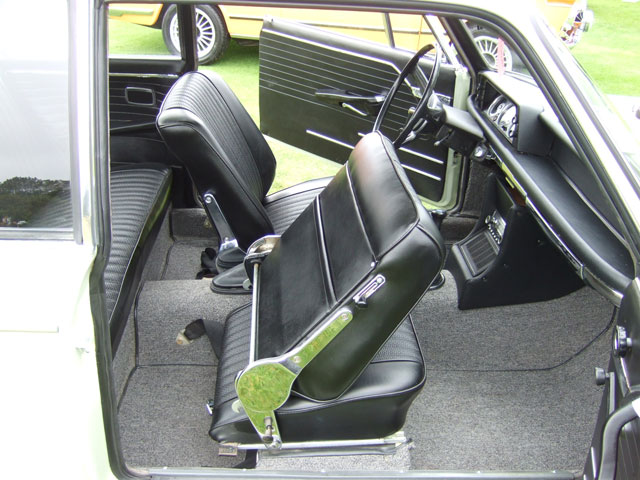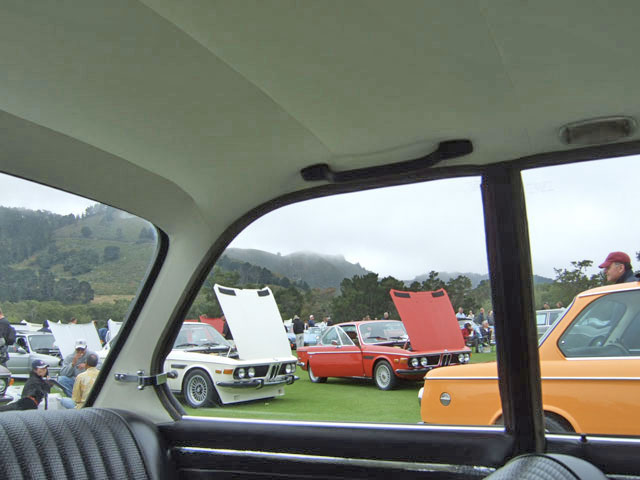 Mechanical
The engine has been fully rebuilt with bathtub pistons, upgraded to 9.5:1 compression, and a rebuilt cylinder head. It was then fitted with all new ancillary components, including a new: fuel pump, belt, fan blade, coil, plugs, rotor, cap, wires, pertronix ignition, and more.
The engine currently has 312 miles on it and is still under break in. It starts instantly, runs smoothly, and should provide decades of reliable power and plenty of fun along the way!
The electrical system features a new alternator, new voltage regulator, new battery, and new battery cables. It runs cool in the heat of the NV desert with a cored radiator, new water pump, thermostat and all new hoses and clamps.
The original washer bottle is missing but the pump is intact. Tom Jones might know where to find one... Special thanks to Tom for tolerating all my emails!
The clutch pack is new, and the transmission has been fitted with new input, output, and shift rod seals and filled with redline fluid. It shifts smoothly and has no grinding synchros. The shifter bushings have been renewed, and the drive shaft is in fine shape, and the rear axles have been rebuilt. For those new to early 1600's half shafts, the CV Boots are clear so you can monitor the oil level, as they are not to be filled with grease.
The suspension is in stock form and therefore it has no sway bars, though the shocks and struts have been replaced with OEM units. The rear subframe bushings are new and the front end has been completely rebuilt with new: ball joints, A-Arms, tie rods, and centerlink, as well as the idler arm and radius rod bushings.
The brake system features a full 2002 conversion, including new master cylinder, new brake lines, new front rotors and pads, and new rear drums and shoes.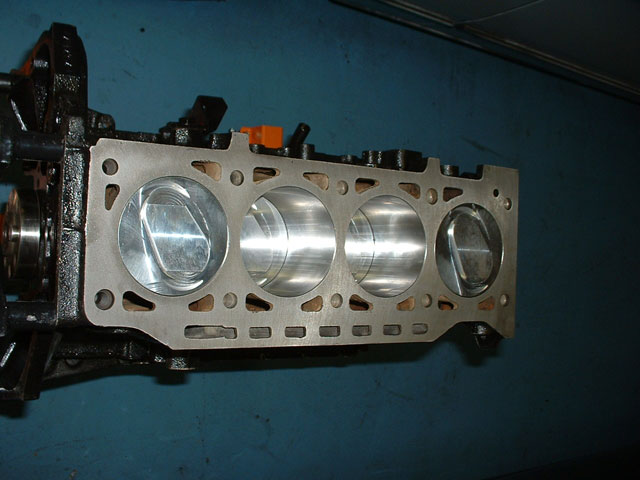 Before Restoration
This vehicle sat in Jean NV for over a decade before the long time owner finally decided to let it go and listed it here on eBay in early 2005. As you can see in these original listing pictures it was still wearing its original paint and at that time was largely in complete original condition.
The new buyer immediately set out to make it road worthy. He removed the 6v system in favor of a modern 12v system, and then discarded the early 1600 remote booster braking system for the more favored 2002 system. Both conversions were done thoroughly, including upgrading the front struts and bearings to larger 2002 design as well as installing the four piston calipers and hard lines. The master cylinder and rear drums were also upgraded and the system was finished by updating from a mechanical clutch to a hydraulic unit.
Though we would have liked to see the vehicle retain its originality, these updates to 2002 components certainly offer greater ease of service as early 1600 parts become even scarcer.
A few years into the project he lost momentum and a few more of the rare bits went missing, including the early badges and the two spoke steering wheel. At that time we bought the vehicle for a client seeking an early 1600. He requested the original Chamonix Color be changed to Florida and we began the transformation. The economy changed and he couldn't complete the project, so we did and now we're hoping to find a new home for this stunning desert rescue.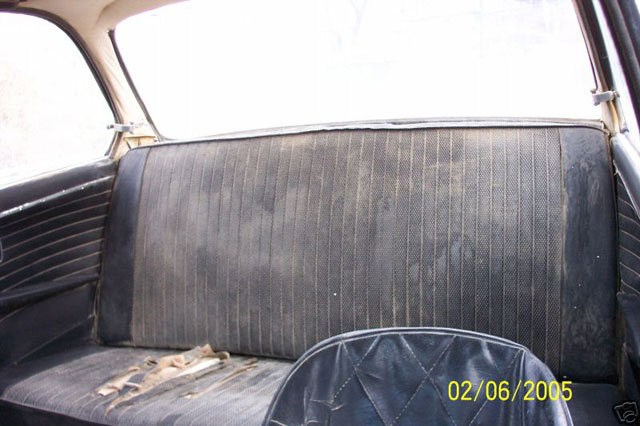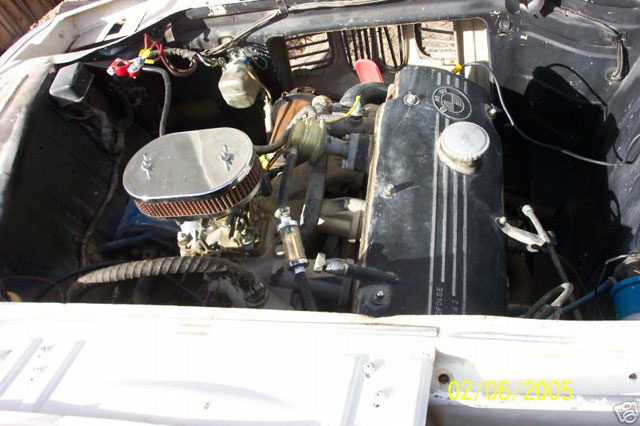 Come To Vegas!
This 1967 BMW 1600 has always proved to be very dependable, and though I can not offer a guarantee, I will mention that I would not hesitate to drive it anywhere. If you feel the same, I'm happy to provide pickup from the Las Vegas Airport.
If you prefer to arrange your new vehicle to be shipped, eBay recommends Dependable Auto Shippers (DAS). 
Give them a call today at 800.826.1083 for a free quote.
Depot to depot shipping may be less expensive than door to door, so I am happy to drop off at any local pickup point in the greater Las Vegas area to save you additional destination charges.
This vehicle is currently located in Las Vegas NV, and will be sold in "AS IS" condition. This vehicle is privately held, so there are no dealer fees or taxes required upon purchase. The vehicle is being sold in Las Vegas with a clear Nevada title.
I have tried to describe this vehicle as accurately as possible and provide many detailed pictures to convey the true condition of this 1967 BMW 1600. Nevertheless, this vehicle remains a 43 year old vehicle, so please email questions or concerns in advance of bidding.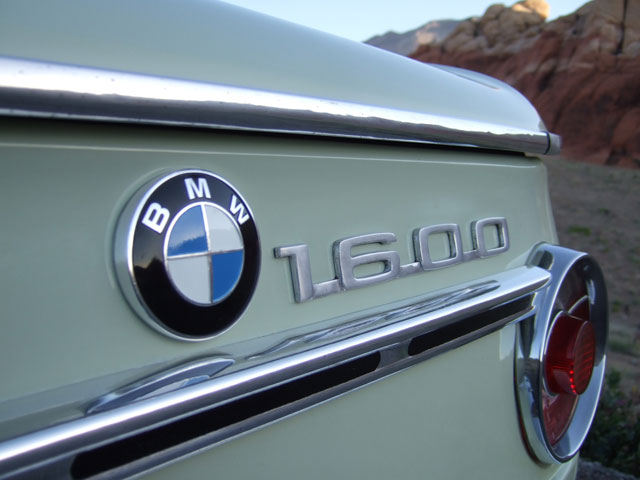 Terms of Sale
Thank you for your interest!